A new gallery for African & Canadian Art
A family effort
The Curators:
We met as highschool exchange students in the 1990s, and married during graduate school.

Gillian finished a PhD in biochemistry and then trained as a physician. William did a doctorate in anthropology and moved into exploring experimental art, historical preservation and regenerative agriculture.

Our two children help on the farm and in the gallery, sometimes joined by their friends or cousins, and never far from their dogs.
Genesis Concert
GUNGUO'S FIRST-EVER GARDEN CONCERT will be convened on Sunday, the 10th of September at 3:30 PM. Be a part of this genesis event, an intimate musical gathering which will surely be remembered for years to come. Featuring SWIMMING STONES debut performance.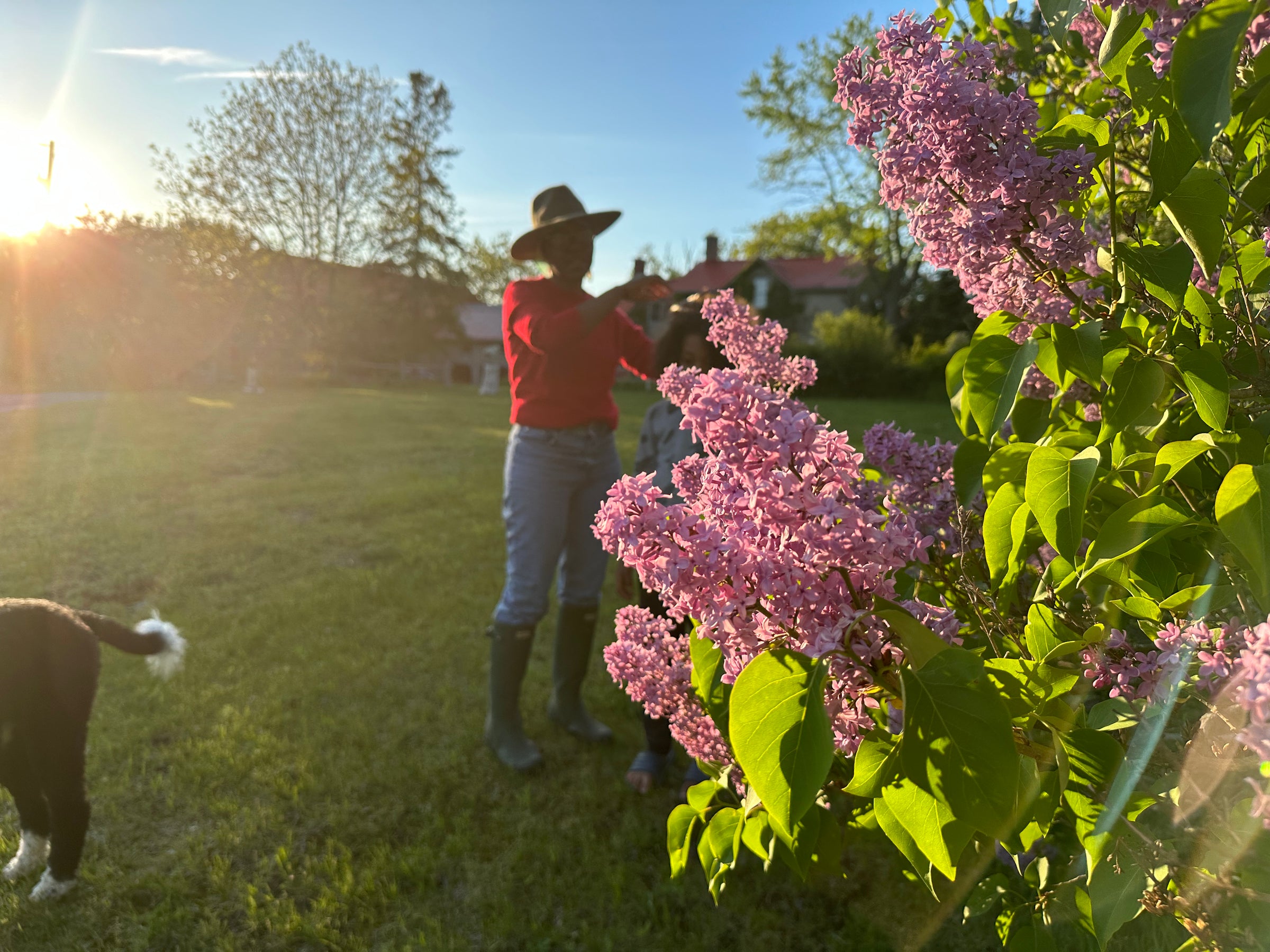 Featuring Zimbabwean Gemstone Sculpture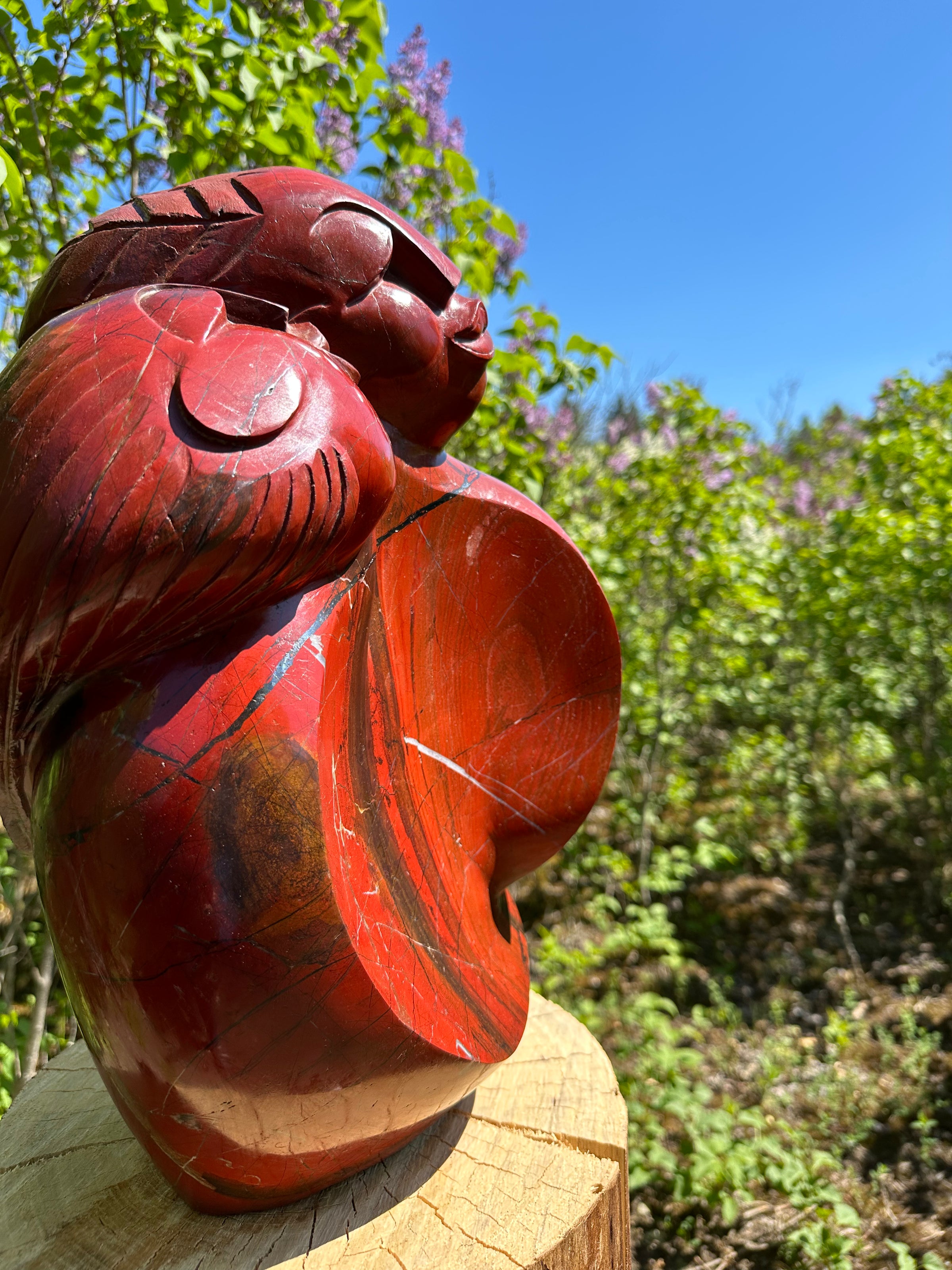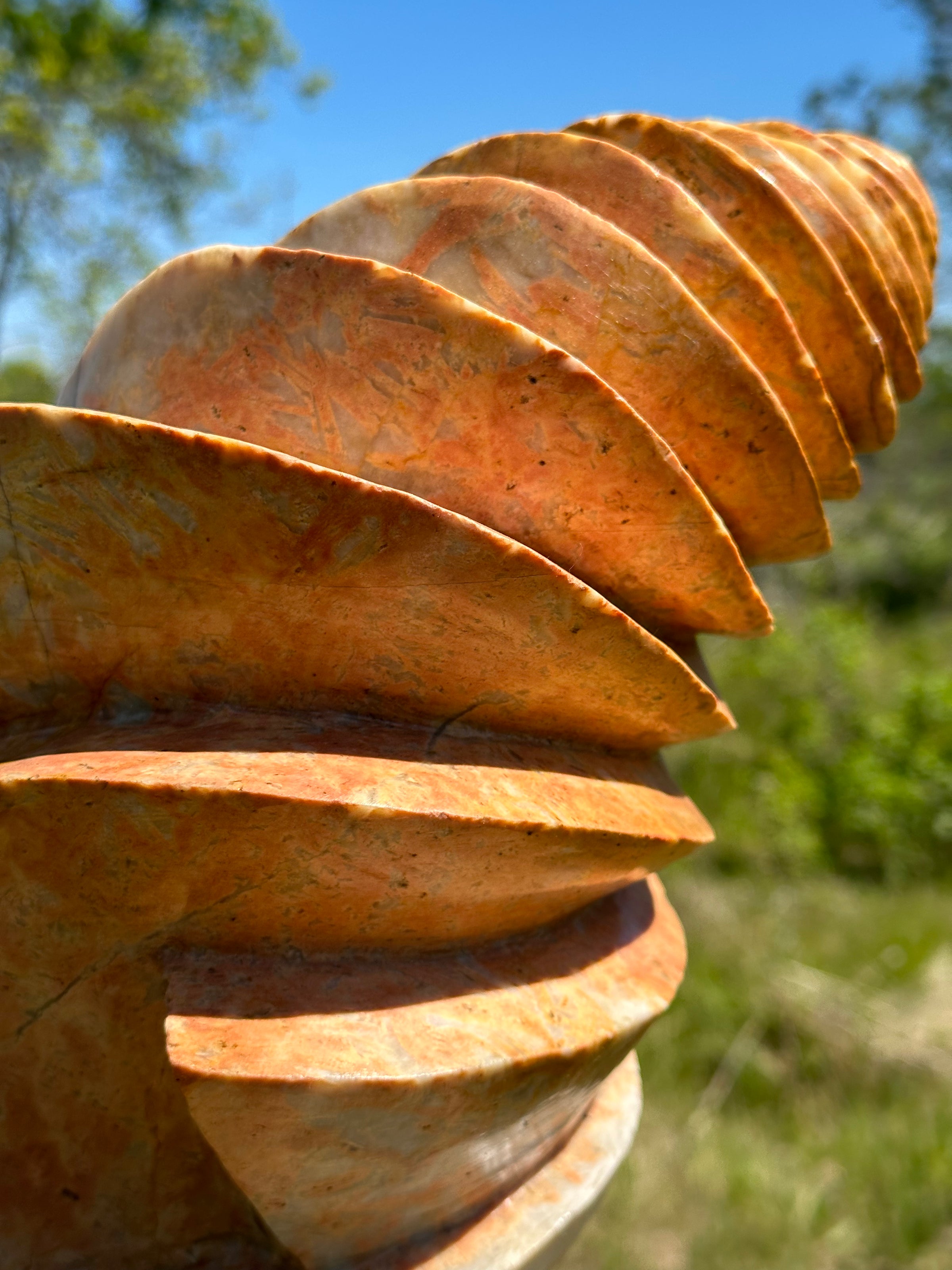 Exquisite African Art
Gemstone Sculpture
Zimbabwe's ancient sculptural tradition gained international recognition during the independence struggle from colonialism. Today, more than 50 galleries worldwide exhibit "Shona" sculpture, thusly named for the country's largest linguistic group even though artists hail from all cultural backgrounds. Art is a primary tourist draw to Zimbabwe, and the industry supports hundreds of artists and their families. Indeed, Gillian grew up surrounded by sculpture and one of her uncles was an artist. We began our collection before our wedding in 2007, and soon realised that we must begin selling sculptures if we wish to continue engaging the scene on a high level. Please book a viewing as soon as possible to help us disseminate some of the most innovative new work being done in Zimbabwe in gemstone materials.
Gemstone Sculpture
Simukai Fellowship
In 2017 Gillian and William helped organise and finance an art incubator in Zimbabwe called the Simukai Collective. We noticed that sculptors were beginning to experiment with quartz-based gemstones like jasper and agate, but that these efforts were hampered by the poor availability of power tools and a downturn in the country's tourist industry.
We envisioned Simukai as a way to nurture artistic experimentation and innovation. The basic model was to assemble sculptors from around the country to experiment with the field's latest tools, materials and techniques--especially focusing on semi-precious gemstones that cannot be worked with traditional hand tools.

Simukai's workshop was located a block away from where Gillian grew up, in a high-density township of Kwekwe originally constructed during the colonial era for workers in one of Africa's largest steel mills.
COVID-19 Fallout
Rebooting Simukai
The Simukai Fellowship was active for more than two years. During this time, 11 artists from around Zimbabwe managed to produce 62 gemstone sculptures. Along the way we shared our progress on social media, enabling other artists to learn from our experiments.

Unfortunately, the project collapsed in 2020 when COVID-19 made it impossible to assemble people from different homes into close living quarters for the duration of the residency.
A primary goal in starting Gunguo Art & History Farm is to create an outlet through which we can market Simukai sculptures, and thereby relaunch and expand the effort.
With your support we hope to offer the next iteration of the Fellowship at Gunguo Art & History Farm in 2024, bringing sculptors from Zimbabwe to join forces with colleagues in Canada.
A Bloody History
The first structures on our farm were likely built in the 1700s, a time of extreme violence, when slavery was still practised in Canada, and when European settlers were pushing from the shores of the St. Lawrence River deep into the old-growth forests of the interior, deporting indigenous populations which had called the area home for millennia.
Environmental Catastrophe
Our farm was originally part of an oak savanna which produced abundant food for humans and animals alike. Upon arrival, European settlers clear-cut the land for fuel, building materials and to establish a series of potato, pig and dairy operations on marginal soils.

By the 1960s, the land was severely eroded and over-grazed. Remarkably, a visionary ecologist acquired the farm and planted 40,000 trees in an effort to reestablish a vibrant ecosystem within Kingston's city limits.
Hope for the Future
50 years later, the result is a maturing, mixed-species forest and fields brimming with rare wildflowers. We are actively reintroducing extirpated understory plants and protecting a few remnant pockets of ancient cedar, oak and hard maple which miraculously escaped the axe. Our visitors are welcome to wander 2 km of trails, pack a picnic or their favorite beverage, and reflect on the land's capacity to regenerate with conscientious stewardship.
We also find it remarkable that a farmstead constructed during the twilight days of slavery can now be owned by an interracial family, another glimmer of hope for a more equitable future.