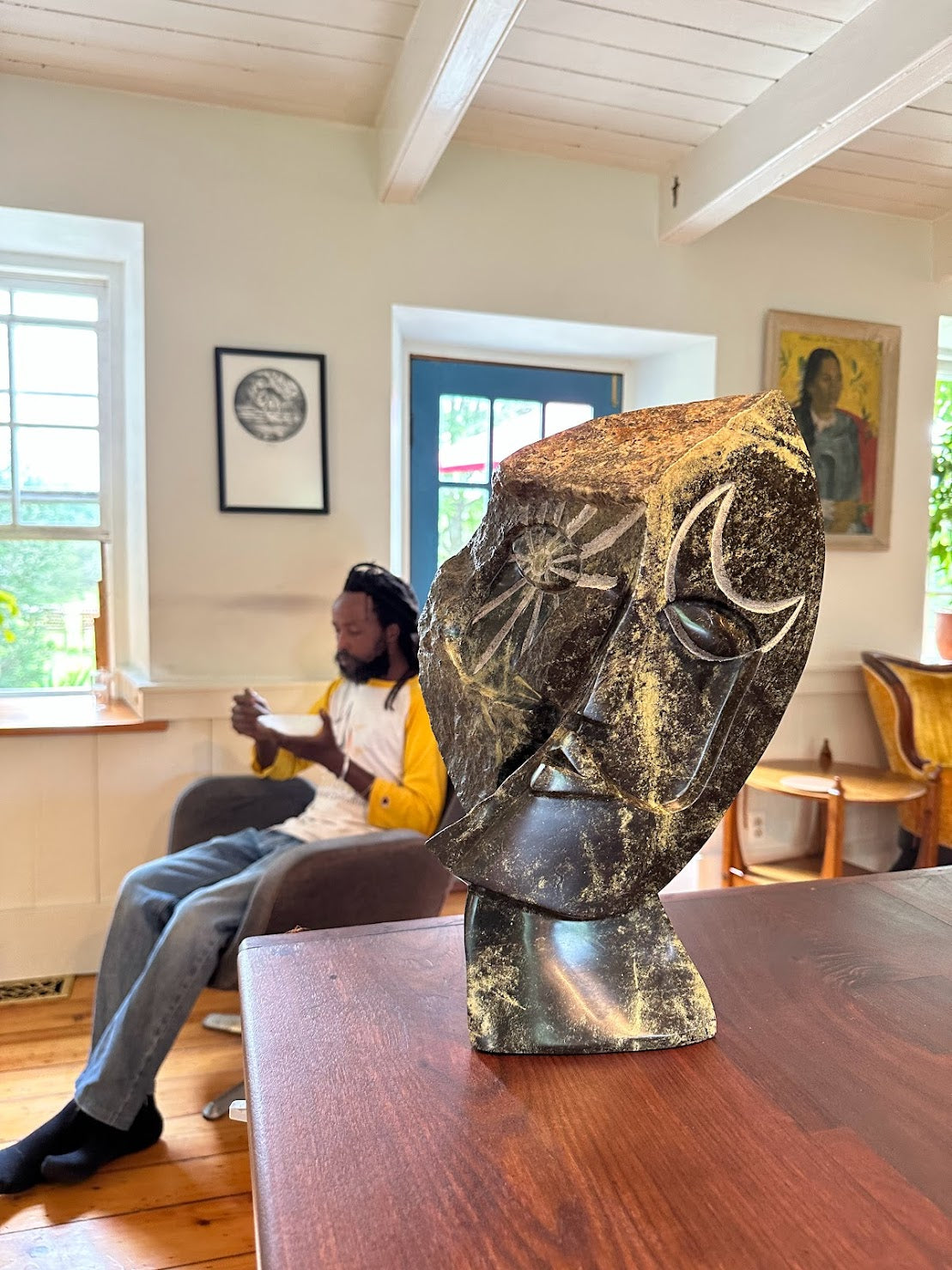 Stanley was born in 1977 at Nyadire Mission in Murehwa and began carving after secondary school with artist Sam Mabeu. He acknowledges Mabeu as one of his greatest teachers for the way he was able to help Stan cultivate his own style and artistic voice. Subsequently he worked with Charles Nembaware at Svikiro Sculpture Park. Stan opened a home workshop in 1999, after his father's final words encouraged him to never fear pursuing his own dreams, even when the risks are great. And in art, the risks are great.
Simukai Co-Founder
In 2017, Stanley was one of two co-founding artists of the Simukai Fellowship, though the idea was discussed as early as 2014. Simukai is an innovative art incubator researching the sculpting potential of semiprecious stones and gemstones. These are impossible to work with a chisel and require modern tooling. Simukai was at the forefront of these methodological innovations, which are significant not only in Africa, but in stone sculpture worldwide.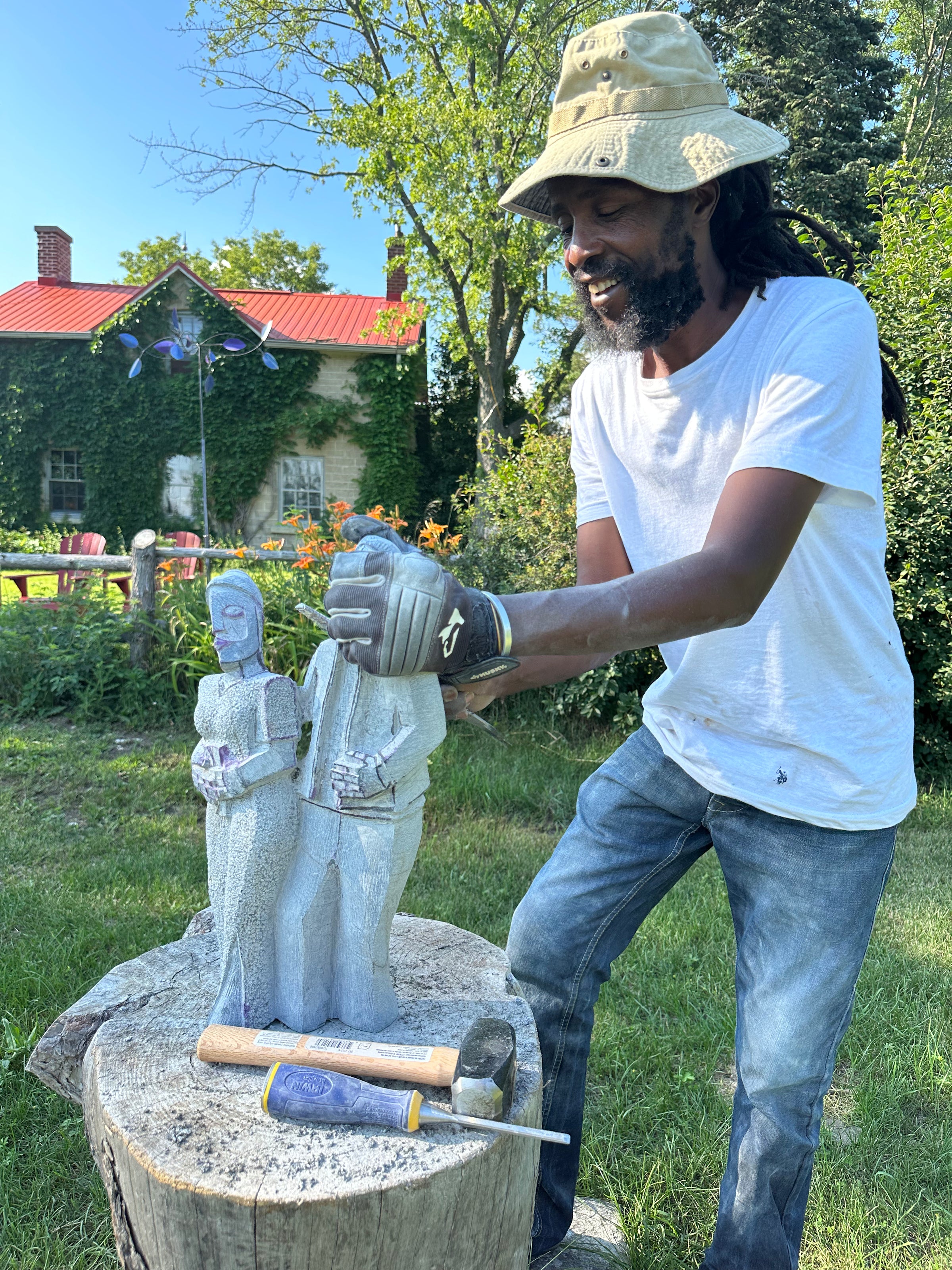 Zimbabwe National Arts Merit Awards
In 2020, Stanly won the National Arts Merit Award (NAMA) in 3D Art, which is Zimbabwe's highest annual honor for a sculptor. This is a hugely significant accomplishment, especially considering Zimbabwe is probably the world's largest stone carving industry when measured by percentage of stone sculptors in the population.
The winning piece was an homage to an important female ancestor of his lineage–the mother of his grandfather. "If you count the family lines, there are seven lineages representing the generations which came from her." weMbizi's is himself a father of four daughters. His new work continues to explore women's central role in what initially appear to be patrilineal systems.
2023 will be Stanley's first international excursion. He will be in Canada as a representative of the Simukai Fellowship, and will also be presenting a large collection from his home workshop beginning on July 1. We are excited to Welcome Stanley "weMbizi" Mutanga to Canada.